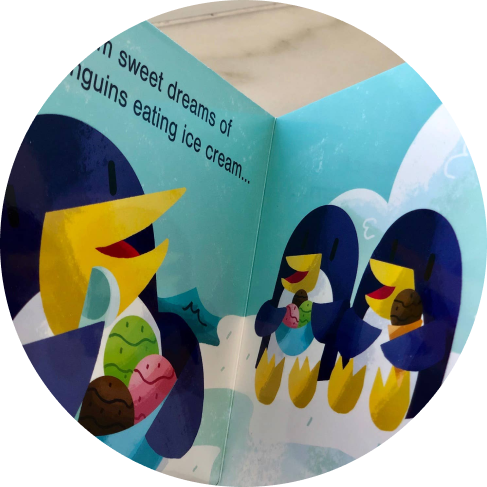 Dream Sweet Dreams
Bright illustrations and sweet, rhyming text are paired in this adorable bedtime story that celebrates the joy of creativity through dreams. From penguins eating ice cream to cute cuddle bugs, this board book visuals are sure to bring a smile to both young and old.
The magical way to dreamland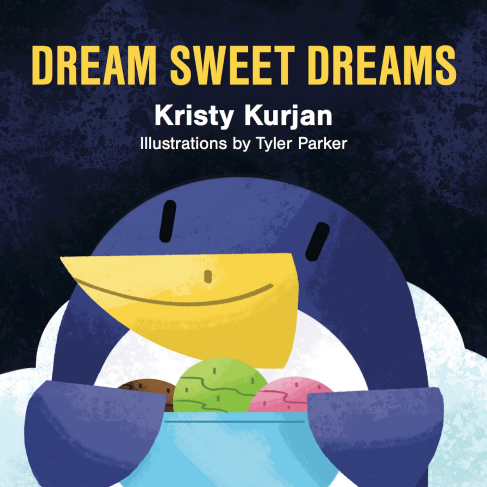 Positively reviewed
"This creative board book shows how beautiful and exciting dreams can be… A pink octopus strolling through the park, yes, please!" – BayLife North Magazine.
Ideal for bedtime
The book uses rhyming text to hook your bookworm, and the illustrations help your child visualize their dream animal. After you're done reading, you can talk about what dreams they'd like to have.
The book's details
Reading age: 5 years and up. Print length:14 pages. Language: English. Dimensions: 5.75 x 0.4 x 5.75 inches. Publisher: KPO Creative LLC. Made in the United States of America.
About KPO Creative LLC
KPO Creative LLC is a creative children's publishing company based out of Traverse City, Michigan. Our primary objective is producing creative content for children featuring four board books in our Creative Kids Series by award-winning author, Kristy Kurjan. The Creative Kids Board Book Series includes: I Spy… A Pig In A Plane, Nap-a-Roo, Dream Sweet Dreams & The Many Ways To Say I Love You. These books represent sweet and simple poetry for early readers. Kristy Kurjan's first book, Nap-A-Roo, has won numerous awards in the children's book industry. Kurjan's most recent board books, I Spy… A Pig In A Plane, Dream Sweet Dreams, and The Many Ways To Say I Love You, were all printed in the USA (Nap-a-Roo, was printed in Malaysia.) All of the writing, illustrations, editing, and graphic design that went into the production of the collection are from small owned businesses located in the USA. As a woman-owned small press, we love supporting local!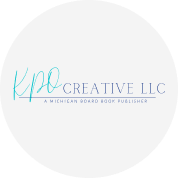 Designed In
Traverse City, Michigan
Affiliate Disclosure
shefam.com is a participant in the Amazon Services LLC Associates Program, an affiliate advertising program designed to provide a means for sites to earn commission fees by advertising and linking to the following web sites.
Product prices and availability are accurate as of the date/time indicated and are subject to change. Any price and availability information displayed on [relevant Amazon Site(s), as applicable] at the time of purchase will apply to the purchase of this product.