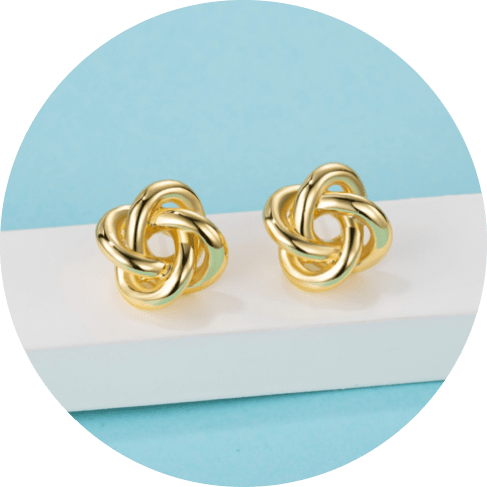 A lovely accessory
Elevate your style with a fashionable piece of jewelry
Any jewelry admirer knows that no look is complete without a pair of beautiful earrings. The knot-style gold-colored earrings will become a perfect addition to both classy and casual outfits.
Product specifications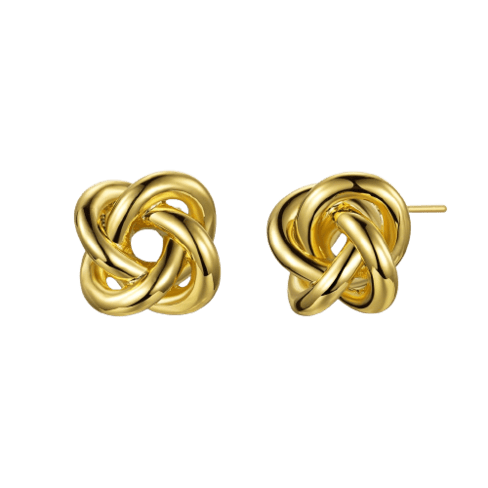 General characteristics
These copper-made earrings are gold plated. The ear pin size is 0.5 in., and the knot size is 0.5 x 0.5 in.
Care tips
Usually, copper jewelry doesn't require any special care. If stained, wash the earrings in warm soapy water, then dry and polish with a soft cloth. To prevent your skin from turning green while wearing the earrings, coat them with clear nail polish.
It's a perfect gift
The knot-style earrings make an amazing gift for any occasion, whether you give it as a birthday or any other present. The earrings are also perfect for a newly blossoming relationship. If you are not yet ready to show the commitment of a wedding ring, the knot earrings are a great choice because they represent love and loyalty.
Affiliate Disclosure
shefam.com is a participant in the Amazon Services LLC Associates Program, an affiliate advertising program designed to provide a means for sites to earn commission fees by advertising and linking to the following web sites.
Product prices and availability are accurate as of the date/time indicated and are subject to change. Any price and availability information displayed on [relevant Amazon Site(s), as applicable] at the time of purchase will apply to the purchase of this product.