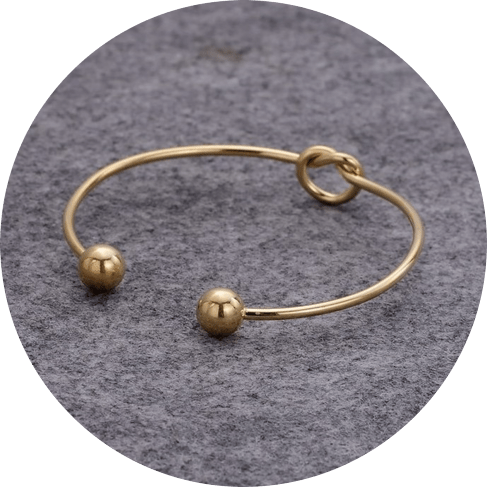 Jewelry with a meaning
An ideal accessory that will wonderfully complement your look
If you feel that your look is lacking elegance and charm, then consider adding a golden tone knot bracelet to your jewelry collection. It is a simple but unique and graceful accessory.
Product specifications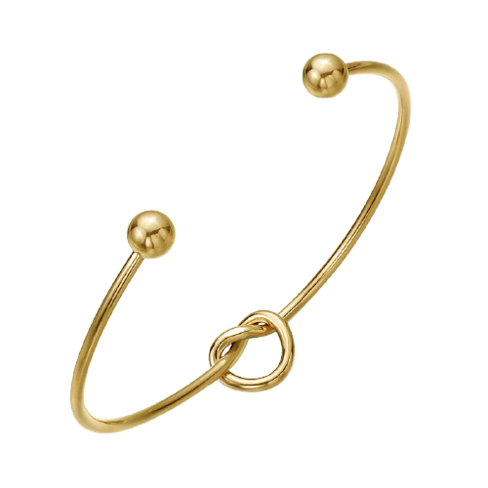 General characteristics
The bracelet is made of stainless steel. It is very lightweight as the wire diameter is only 0.08 in. The golden tone makes it look so classy!
Care tips
Good news for you: stainless steel jewelry doesn't get corroded or rusted. So, feel free to wear this bracelet every day. Keep a bracelet in a cool, dry place. If stained, wash in a soapy water.
It's a perfect gift
Whether it is an anniversary, Valentine's day, birthday, or any other occasion, a golden knot bracelet is a perfect present for a woman. A knot carries a symbolic meaning. When two things are knotted together, they are inseparable and unbreakable. Thus, by giving this bracelet to your significant other, you will make them feel loved and cherished.
Affiliate Disclosure
shefam.com is a participant in the Amazon Services LLC Associates Program, an affiliate advertising program designed to provide a means for sites to earn commission fees by advertising and linking to the following web sites.
Product prices and availability are accurate as of the date/time indicated and are subject to change. Any price and availability information displayed on [relevant Amazon Site(s), as applicable] at the time of purchase will apply to the purchase of this product.